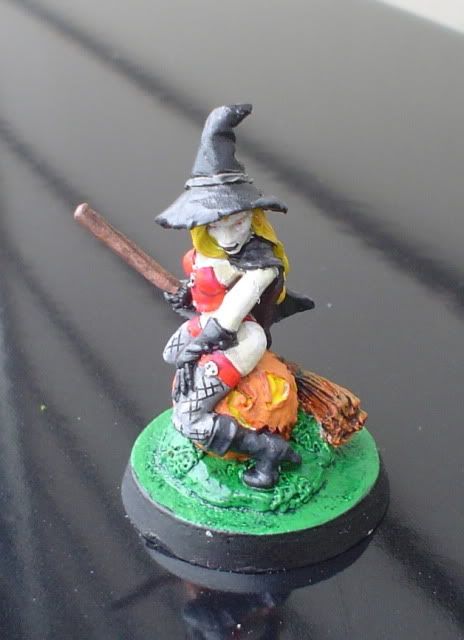 Werner Klocke's #02869 Elise, the Witch
Funny story, as you know my six year old has been painting for some time. Her
last fig
didn't turn out too bad, but it was a tad on the "scantily clad" side of the equation. She picked this Reaper fig off the racks at the LGS, and at the time, other than "being a witch with a pumpkin" I didn't look too much into it. I should've at the store..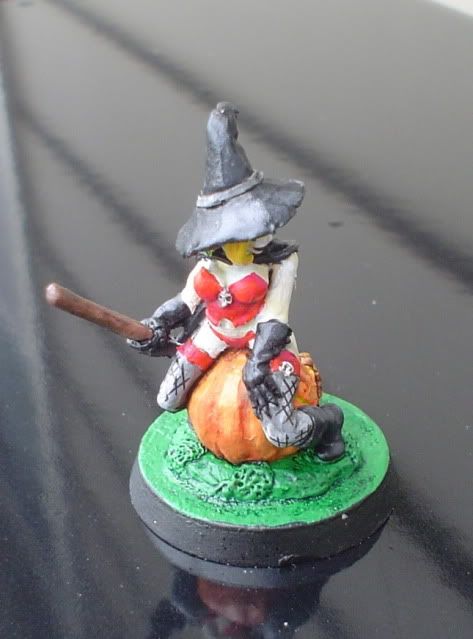 Miniatures are cool, expecially the ones that are sculpted well. You don't notice many details until it's primed or you're into painting it, little surprises pop out and make the painting even better. Well, I didn't quite realize how "sexy" this fig was until I got her primed and ready for my daughter to paint. Then Chri3 from our group was looking at the fig and made a very obvious statement that escaped both Andy and myself...where's the pumpkin stem? Oh my. It was at this point that Elise here was taken out of my daughter's queue, ahem. She was already primered, and it was close to Halloween, so I shouldered the responsibility myself and painted her up. Not my best job ever, but Elise the Witch is complete.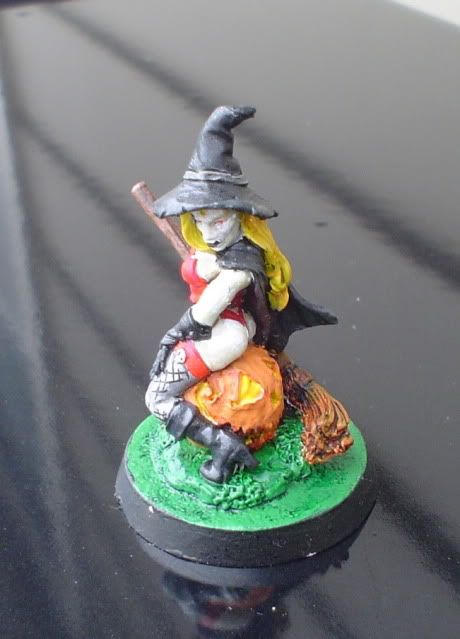 My older brother-in-law has admitted to being quite the perve, so at this year's annual Halloween party I gave him Elise as a gift. Out of everyone, I felt he would appreciate her, ahem, assets, more than anyone else.
"Klockenbooty" indeed...