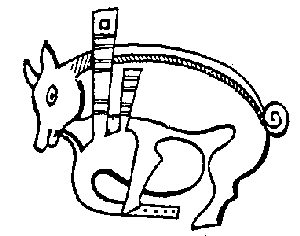 This season marks the whopping tenth fantasy football season for me and the boys of the Appalachian Football League. We've played on many different sites over the years, but we've called
CBSSports.com
home for the last three. It's a pay-to-play site, but it does give some nice features for the money. It's kind of cool too, playing with the same group of teams for such a protracted length of time. Well this year's draft has come and gone and below is what my team consists of. We play in a keeper league, and my two keepers from last season were
WR Reggie Wayne
(a no-brainer there) and
RB Michael Turner
. The latter is kind of a gamble, but with twelve teams in the league, quality RB's will be kind of hard to come by, plus I'm banking on him having a better season this year than last year. I'm not exactly a coaching genius though!
I won't bore you with the details, I'll let my roster speak for itself, needless to say I do have a good feeling this year, but we'll see. A couple of snags I'm pretty happy with are
Matt Schaub
at QB and, surprisingly the
Jets DST
. A lot of times the DSTs play second fiddle, but a solid core can really pack in reliable points week in and week out. Enjoy!