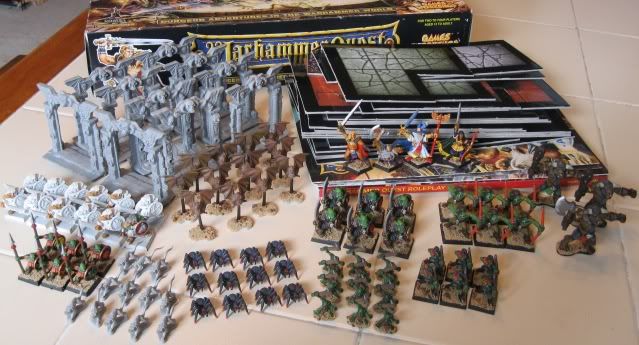 They don't make them like they used to. This post is about my copy of Warhammer Quest, which I'm happy to say this is the same set I bought back in 1995, and its grown since then. Back in the day, this was the only boardgame dungeon crawl of this level in town, and we had many,
many
'beer and pretzels' nights with this one. Actually,
WHQ action has even reached the blog
a time or two, and that's going on a good dozen or more years after its release. I think that says a lot about its replay value right there.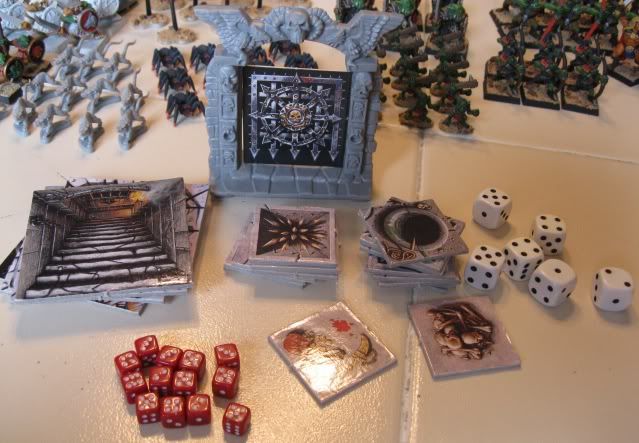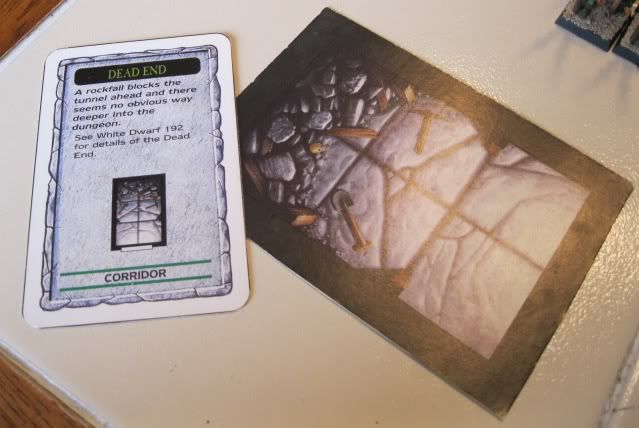 Bunches and bunches of components are within
It comes with treasure cards but I've also got
all three
of the additionally released treasure card packs as well. These extra hundred and fifty treasure cards give so many more options for both dungeon room and objective room random treasures.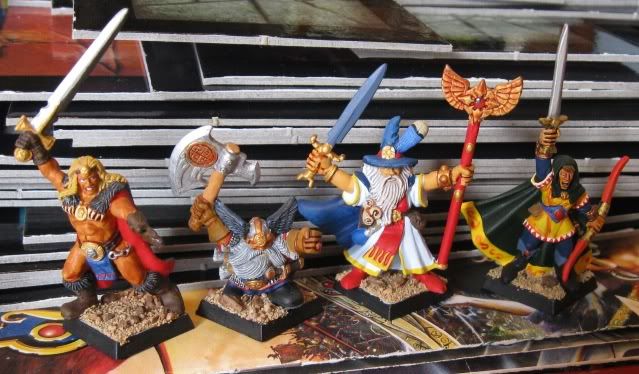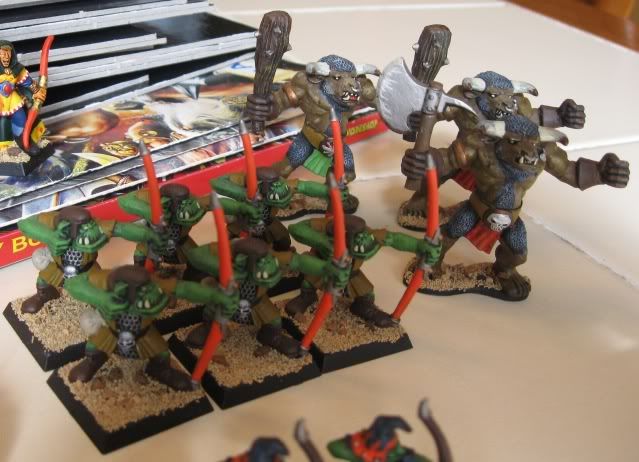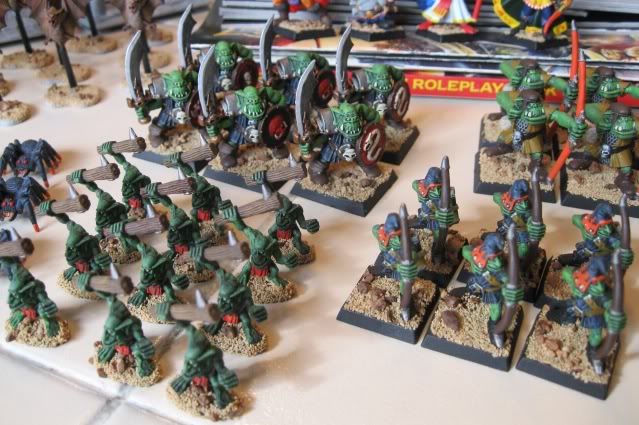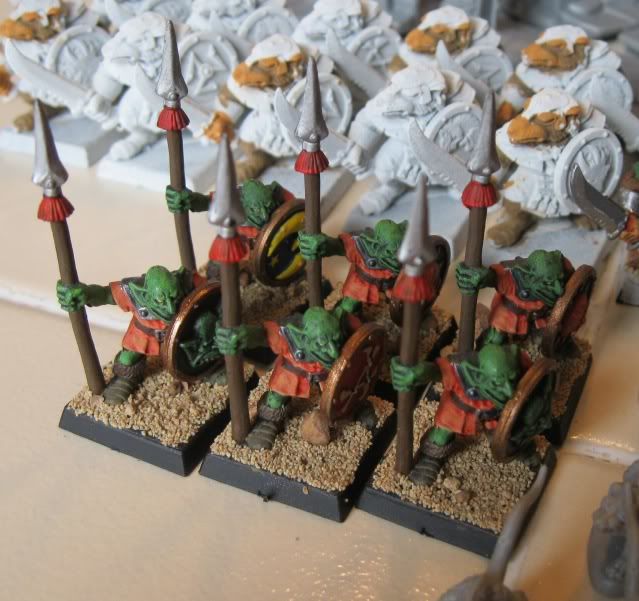 No other GW boardgame came with this many minis! Not only that, but these aren't cheap facsimiles of GW's regular figures. At the time, the figures that came in the box were the same plastic that you could find in the WHFB range too. A gaming buddy of mine,
Raymundo
, painstakingly took the time to paint these to boot.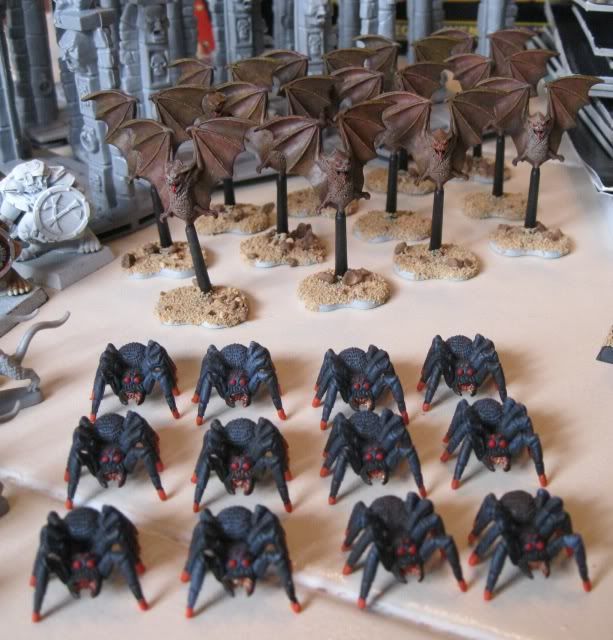 Yes, even the bats and spiders are painted!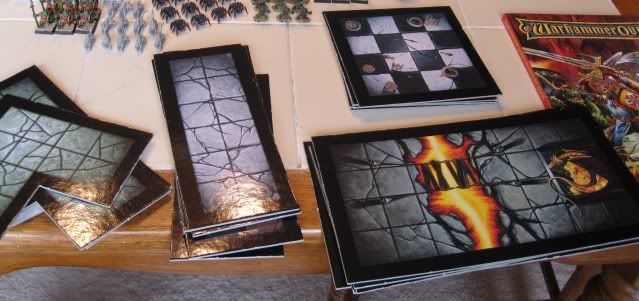 WHQ put the "tile laying" in "tile laying dungeon crawl"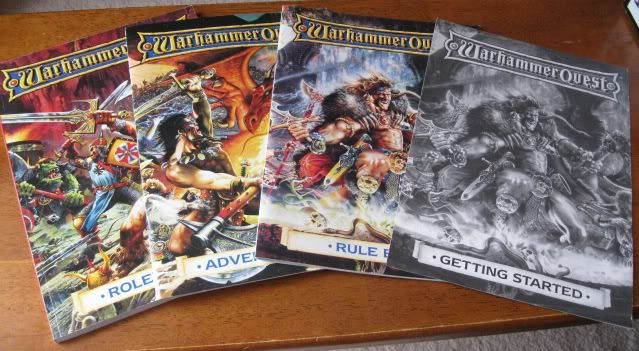 Of course all of the above fits nice and snug into the main box. There's also a handful of rulebooks in there as well, one of which will take your basic heroes well beyond the first two levels and into much more advanced levels.
The game is now sixteen years old, to find one complete is getting to be more and more rare. If you can get your hands on a copy however, do so, the game is a lot of fun, and it hardly shows it age at all. If you know someone who has a copy collecting dust, get them to haul it out and give it a whirl one evening, you won't be disappointed.
I've bored you enough, so never mind the rest...