I'm running out of things to say here.
The Sons of Minos
continue to strut their equipment laden stuff. I like this batch of troopers because there's nary a helmet among them and nary a SM backpack in sight. The problem about every model being its own character is that removing casualties is going to very hard to decide who to pick!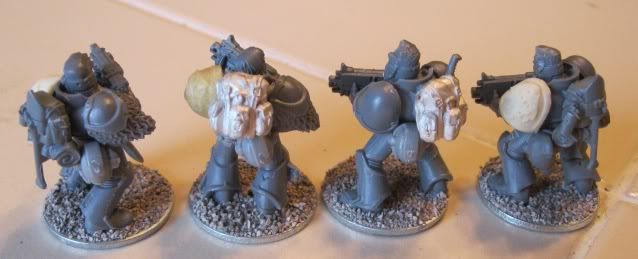 More helmets on belt and rucksacks...