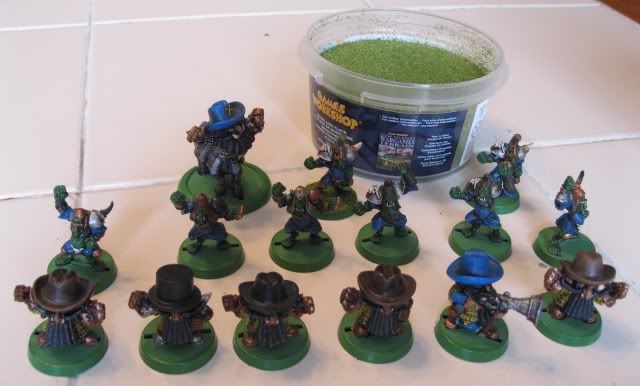 The only thing it seems I'm doing right now is Blood Bowl, which any reader of this blog will know, is kind of weird. Not 'cause it's Blood Bowl, but because I'm only doing the one thing instead of the usual eight or nine simultaneous projects in ten different genres and probably two or three different scales! So I'm working on my team.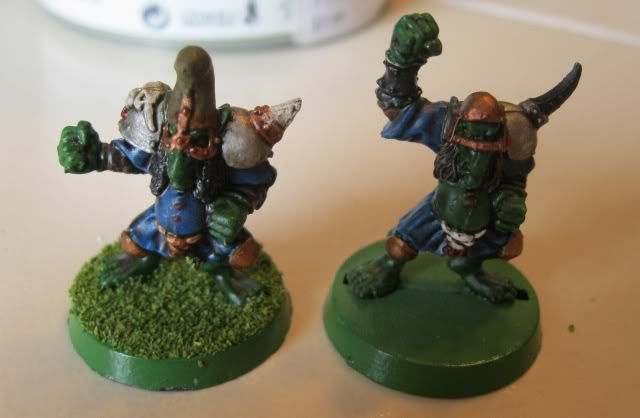 My team is 99% painted, but their bases weren't flocked, so that's what I sat down to do this day. I just went with a pretty basic flock, nice and green and easy to apply. Just a coat of white glue, undiluted, and a quick dip 'n swish in the tub.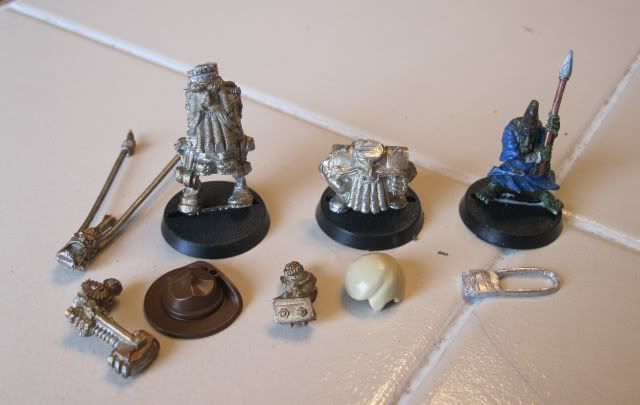 Now the team is one thing, the players that go on the pitch are good to go, however I didn't have a coaching staff until now. Digging around in the deep recesses of my most remote bits bins I came up with some gems. For one, I found another Chaos Dwarf blocker, which is good so now I can quit proxying a WHFB fig. I also found a Hobgoblin with a spear, which will serve as my team's apothecary. He's currently sitting in Simple Green. Last is my head coach, the old
Astragoth
model, and I forgot how cool this guy was.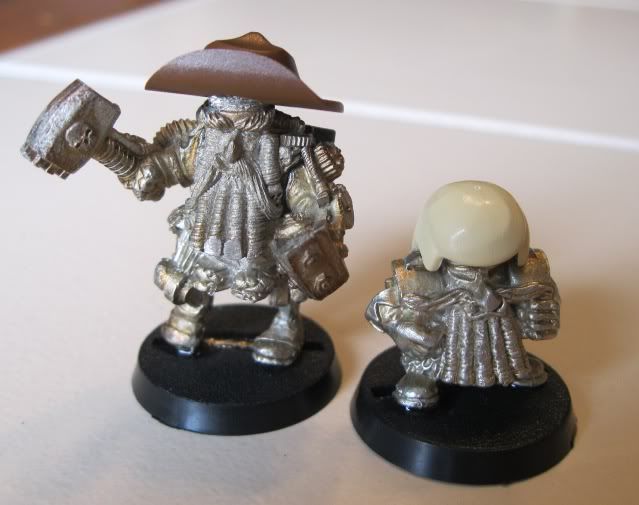 So, since my team is known for a different variety of "big funny" hats, I stuck to that theme here. I went with a giant super-fro for the player. The cowboy hats are cool, but this guy will be slightly different. For the coach I went with a "
Stinky Pete
" prospector hat.
The head coach is also going to have a steam-powered playbook!