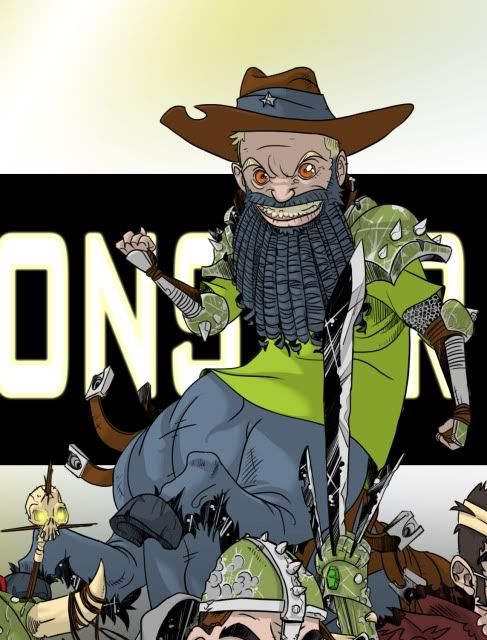 It's not every day that you get professional-level, animated portraits of yourself in all kinds of different gaming genres. Or, if you're like me and are buddies with just such a person, you may. I can safely say however that there's probably not too many people in the
world
that have been caricatured as Chaos Dwarf Bull Centaurs!
A few days ago Bi3cuit whipped up a new Blood Bowl themed banner for the
Minions of the Monster Master blog
. As always, it ain't too shabby, and as I've already said...I'm a friggin' Bull Centaur! Oh yeah, bonus profile pic too! To date:
Mik as a Bolter-wielding Holiday Elf
!
Mik as a veteran Mouse Guard adventurer
!
Mik's Mouse Guard veteran disguised as Ash
!
Mik in HALO-style power armor
!

Mik as an Inquisitorial adept agent
!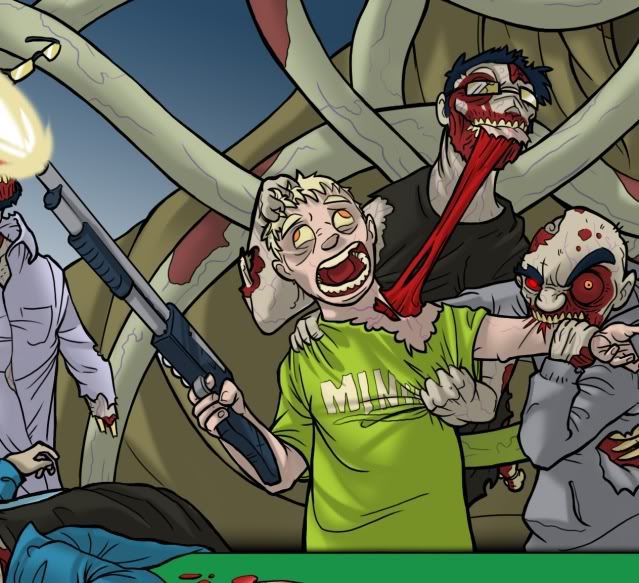 ...and of course, one of my favorites. My "almost" zombie survivor portrait!