It's not even an issue really, but when we play a roleplaying game, we tend to play it long term. A short-lived campaign is as sad as, well, something really sad.
What this means for you however is that you're going to witness many incarnations of sometimes the same group of adventurers. Mind you, as the campaign develops new players show up, old players leave and so forth. Sometimes a character dies, or is just retired too.
Building off of (ha, no pun intended) all of our Forgotten Realms action is this party, the first party of that long campaign actually. As you can see, some of the characters made it for a while, while others are nothing more than an interesting footnote.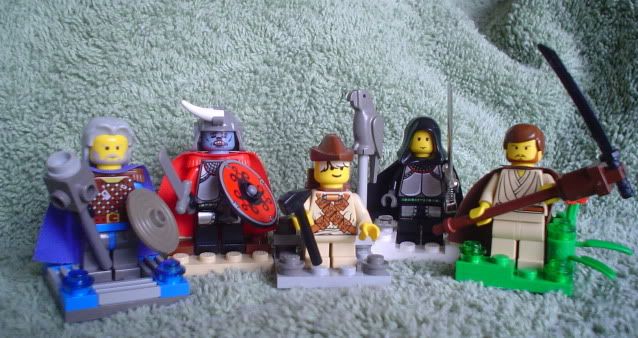 From left to right; a human cleric, a Half-Orc fighter, a Gnome thief, an Elf fighter, and a human druid