Zombies are hot right now, and not just in our gaming sphere, nor entertainment media...the firearms industry is taking notice as well. Welcome to
Hornady's
new line of
Zombie Max bullets
. As it says on the front of the box; these are not toys.
So you know what you're getting into, the box is clearly labeled "certified zombie ammunition". Not just your generic Zed-head 'sploders such as heavy hollow points, Z-Max are the pinnacle in Undead defense and come in a large variety of calibers.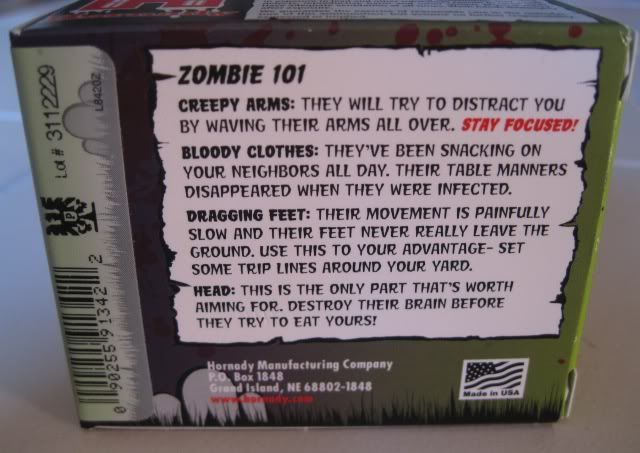 I gotta say it is very refreshing to see a serious product, such as real life bullets which really aren't anything but serious, being given such a fanciful treatment. Especially this "Zombie 101" crash course posted on the back of the box!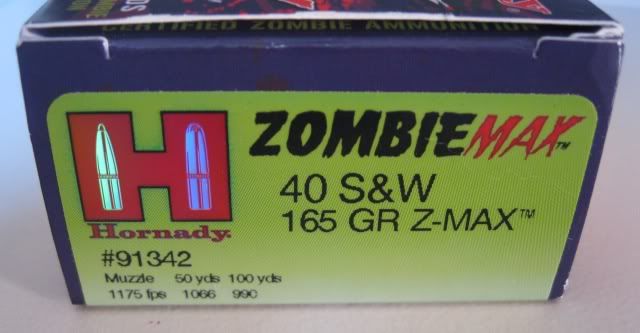 These particular specimens come in the .40 cal variety, but there are all kinds of Zombie Max ammo available; two different assault rifle rounds in very common calibers, sniper rifle ammo, shotgun slugs, and three different types of pistol ammo. If you can find it in the rubble of a Zombpocalypse ravaged city, chances are there's a ZMax round for you.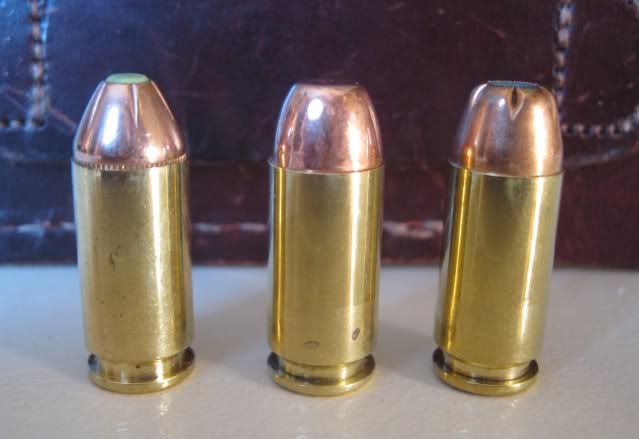 Left to right; ZMax, target round, and defensive hollow point
As you can see above, the ZMax has a very pointy, ballistic tip to it, which is an interesting configuration for being a hollow point. In the middle is a standard "semi wadcutter" round that you would see for every day use like recreation shooting and target practice. Finally the right shows a heavier bullet packing a large cavity hollow point.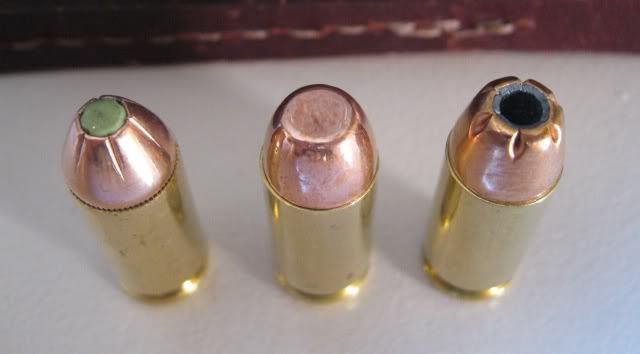 The green impact tip on the ZMax round is very unique in that it does some kinetic mumbo-jumbo that makes for lots of "boom" action. Frankly, it just looks cool and green is my favorite color.
The zombies that these rounds are designed for will never know what hit them. The large hollow point on the right would still be put to excellent use in defense of the undead (so will the middle round for that matter) so the bottom line is that in the case of Zombolocaust, you've got choices.
Everyone comes out a winner, and in zombie terms winner = survivor.