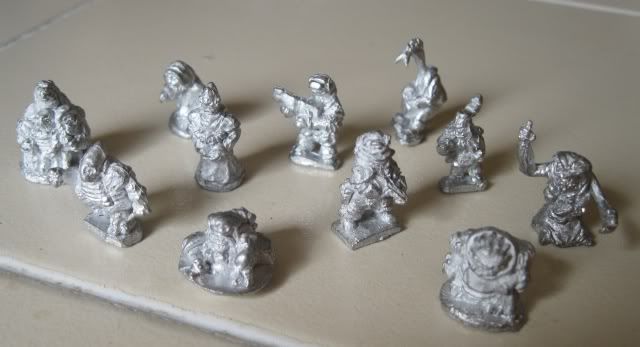 Now we're getting on with the meat and potatoes of it, bring on the first wave of starport denizens! These are more from the SHM (Self Help Miniatures) line offered up by
15mm.co.uk
and like the Uhul yesterday, these have all been sculpted by
ISLP's wünderkind Eli
. Whereas the Uhul however were a 'just because' groups of figs, these space guys, gals, and others are pretty much a must-have, especially with dreams of starports dancing in your head.
For the record, what I've shown here include a good number of non-released figs and only five of the above figures are currently available in 15mm.co.uk's
online store
. Of course, the rest you see here are slated to go into production, it's just a matter of time. I See Lead People has a
good preview page
here with most of these on it.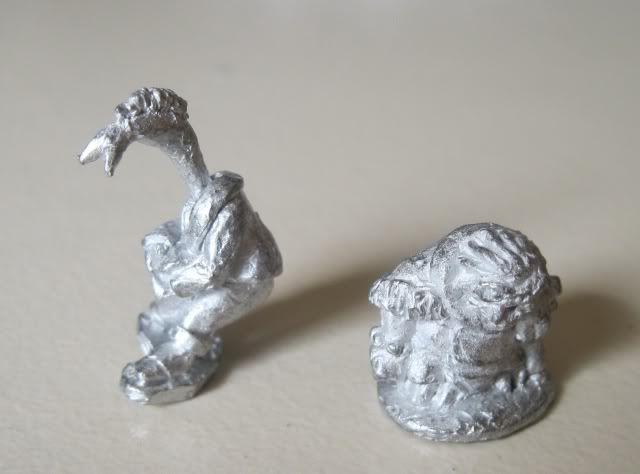 Not yet released...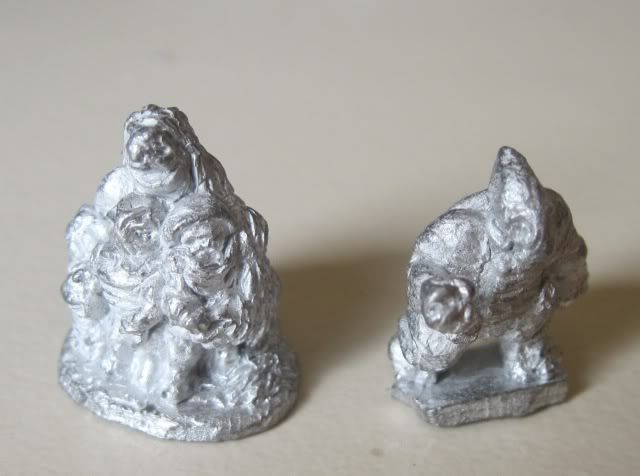 Nope, not these either...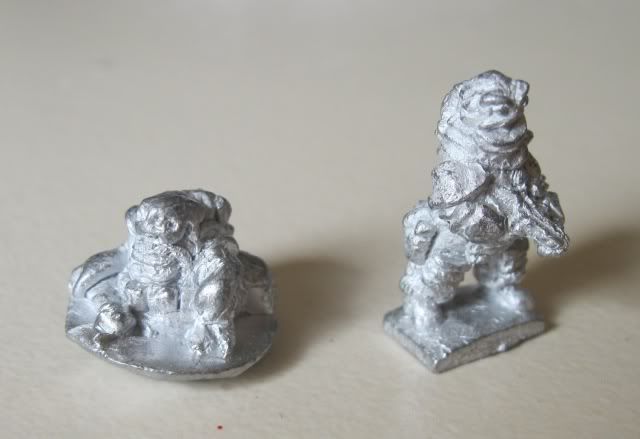 Burgansian (left) is available, Mr. Toad (right) not quite
The Fragalian (right) is available, Merc Trooper (left) not yet
The middle figure, the Horansi, is the only fig currently available but as I said up top, all of these will be making their way into the line eventually. As you can see from everything here there's loads of character and variety, not to mention plenty of alien goodness.
I can't help but think of the Mos Eisley cantina of course, but a lot of the activity taking place on the
Citadel in the Mass Effect
franchise also comes to mind.
15mm.co.uk
have a lot more to offer than just the
SHM line
where you'll find these excellent figs, they've really got a huge selection overall. The best part is that these are all singles, no packs to buy, which is really nice if you're looking for just that right character or alien.
Though
the HUD
isn't exactly in chronological order, it does list 15mm Starport Denizens first however, and well here they are in the unpainted flesh. Hmm...