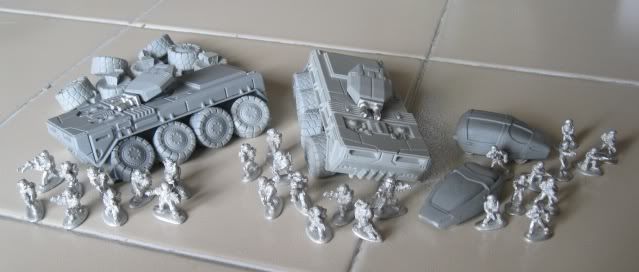 As you may have noticed, my 'miniatures bought' tally to the right has jumped up from a mere seven to a whopping sixty-three. As I had mentioned to Blacksmith about the last HUD, it keeps me focused if nothing else. I placed a few orders, enough to fill in everything needed to tackle this year's HUD all in one shot. Above is the Khurasan bundle.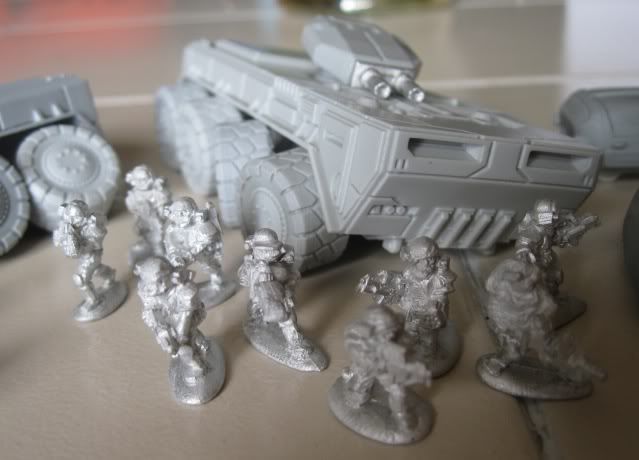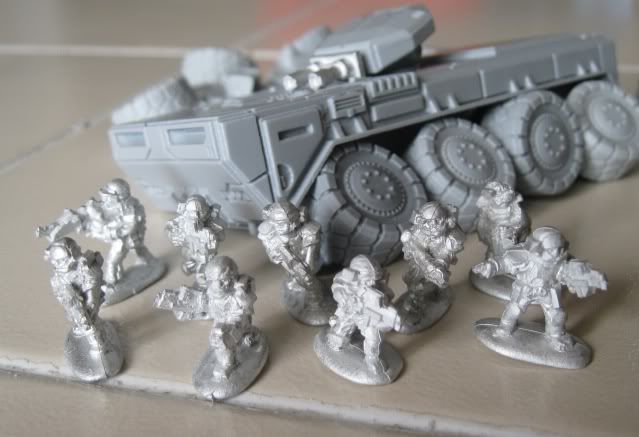 Starport PDF was on the HUD and here they are. Khurasan's
Federal Defense Force
are perfect matches for Colonial Marines, so I opted for two packs of them. Each pack will be further divided into three separate fire teams of three members each. Two of the fire teams with a SAW, the third with a Lieutenant and flamethrower. Of course to get around, each pack gets their own APC, or
Heavy Attack Transport
. I absolutely love the look of these vehicles, and you just don't realize how massive they really are until you see one in person. Longterm planning will have to include a garrison for the PDF including a hangar bay for both of these.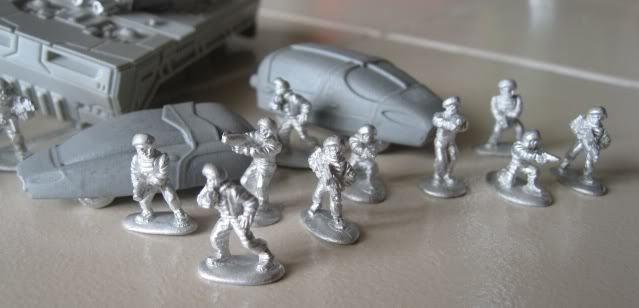 Another item on the HUD was Starport Security, or SPPD. The
Federal Police
are perfect for this. Shown behind them are a couple of
sci-fi cars
I got with the order for street decoration, but the SPPD will be riding around in
these hover tanks
I showed a while back. Each of the four hovers will have a pair of SPPD within. I am still looking for 15mm scaled police decals, I've found a lot of 28mm, but if anyone could point me in the right direction that would be cool.
So there you have it, two entries coinciding with the HUD; Military PDF and Starport Security.