On the heels of last week's debut of
Galactic Citizens
sculpted by
Eli for 15mm.co.uk
I began prepping them for painting. I've gotta hand it to these figs, there was pretty much zero flash and basically no trimming needed. A couple of them did need some work to the bottoms of their bases to get them to stand flat however.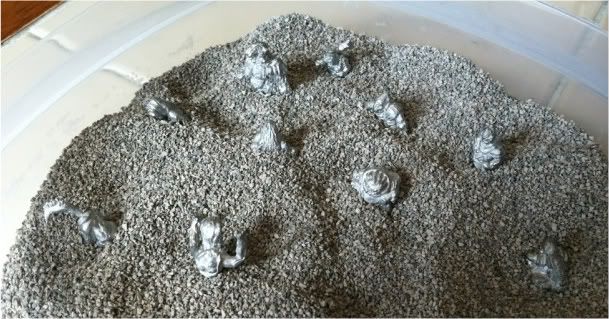 As you can see, and after more debate than I intended, I have decided to base these up the
"Spacejacker" way
. By using 20mm plastic bases each figure gets its own, little display plinth as well as plenty of space for basing medium. Also, in Spacejacker's own words, "it looks classy". I'll PVA their sand on tonight, prime them in the next day or two, and hopefully start painting on them soon after that. Also taking another tip from Spacejacker, I'll be painting these up in groups of five at a time. EDIT: I scrapped this idea about day after taking the pics, haha. The galactic citizens are still at the forefront of the queue, but the basing I went on and on about here has been changed quite a bit from what you see here.
Oh, and happy Leap Year by the way!