Raise your hand if you've ever heard of
The Hunt, the Ultimate Arena Sport
. Some of you? None of you? Well I picked it up a long time ago, twenty years to be exact and no, and I've never played it, haha. So if you've played it, let me know how it is.
I wanted to play it though, and at one point I was going to use LEGOs for it, not surprisingly, eh? It's a miniatures game with very,
very
light RPG elements set in a
Running Man
type dystopian future where
the Hunt
is televised and sponsored. For the most part you are hunting down prey, usual riff-raff of convicts and such. However, in each maze there are foxes, which are super-criminals who are just as armed and deadly as the players themselves. Of course taking down a fox earns you lots of cash and prizes.
The Prey; average convicted Joes of corporate crime, speeding tickets, etc.
Low-leveled prey, armed
Medium leveled prey with better arms and armor
Two of the foxes, as statted up in the book
Two more stock foxes (check out that bionic arm, ahem)
The camera crew for the event, my own touch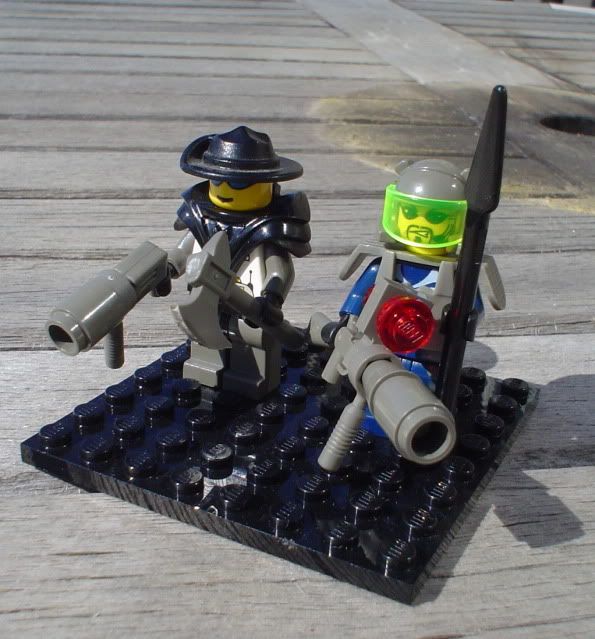 The Hunters themselves, the (relative) good guys in the game
Looking back at this I have no idea why the project failed to get the green light. Heck, looking at it here all I had to do was
just run the game
, all the prep work seems to have been done by this point. I don't know if my gaming group ever saw this either, so who knows, maybe it will garner enough interest to warrant breaking it out again.