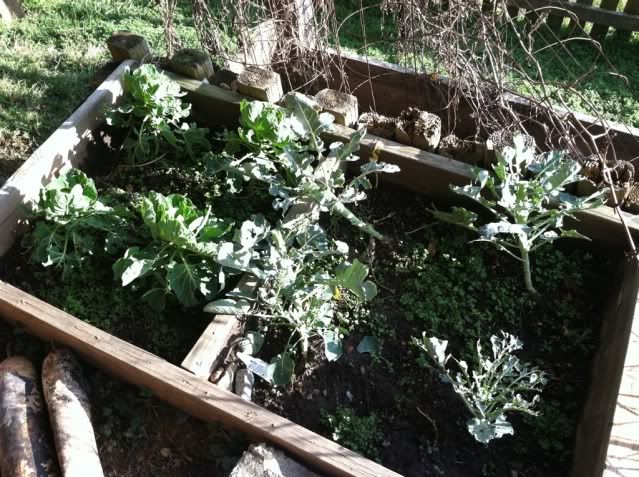 Amidst the cold, amidst all of the sub-freezing nights and morning, and among all of the dried, dead husks of last year's garden I've got veggies. Part of the
winter 'crop'
I tried for the first time this past fall, unbelievably I'm pulling edible veggies out of the ground...at the end of January.
Mind you, the winters here in the south are mild compared to northern and mid-western winters, but below freezing is below freezing and as the huge flower of broccoli can attest to, this stuff is not just hanging on, but thriving.
My Brussels sprouts didn't take off quite like I had hoped. Part of this might be my severe lack of attendance over the last couple of months to the garden, but these still tasted great. I've just eaten them raw off the stalk, but they were pretty darn good.
So all of this began as a test crop really, planted in the same beds that my cucumbers and (horribly failed, eaten by rabbits) strawberries occupied over the summer. So as far as tests go, I'd say this has given me enough proof that next year I'll give this a go in earnest. Well, I think y'all are officially off the garden hook for a few months!