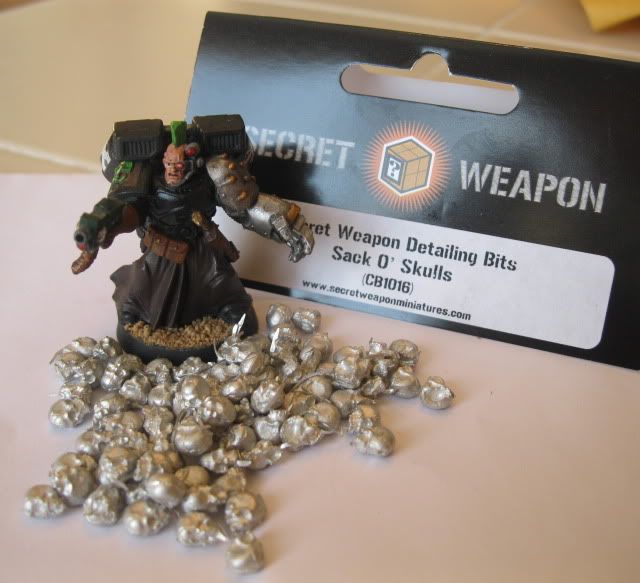 So you already know I moonlight from time to time over at the massive Warhammer resource blog,
Santa Cruz Warhammer
. Mostly it's work on the weekly
Barter Bucket
, but there's also occasional reviews and the like. I just wrote up a review on some human skeleton and skull packs from
Secret Weapon Miniatures
(an excellent source for bases, washes, bits, and more)
you can check out the review here
. Rather than double-dip my review here at Mik's Minis, I thought I'd just give y'all a heads up and a link. Enjoy!