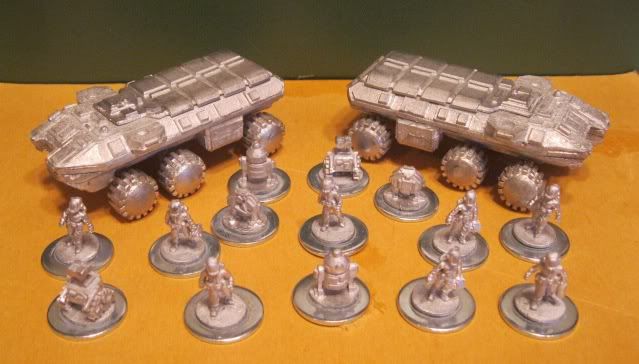 Got my
Ground Zero Games
stuff in and slapped some superglue on them to get an idea of what my Starport science teams are going to look like. I went with a single pack of eight vac-suited humans and another pack of six 'motion picture' robot helpers. And a couple of APC thingies.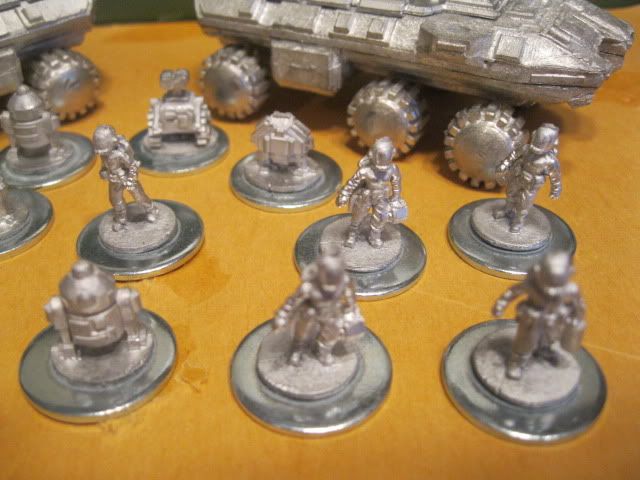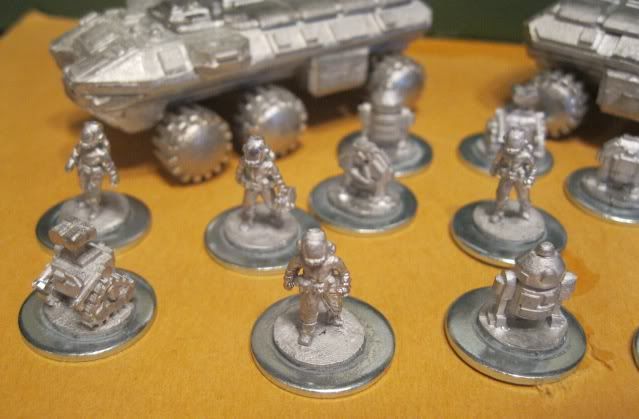 I love the robot helpers pack, I forget what it is really called, but you have some classics in there; the ubiquitous astromech droid, the 'bots from Silent Running, and a Wal-E model. The science teams will be split into two groups of four each, and have one of each type of droid per group. Obviously the Phalanx APCs will house one team each.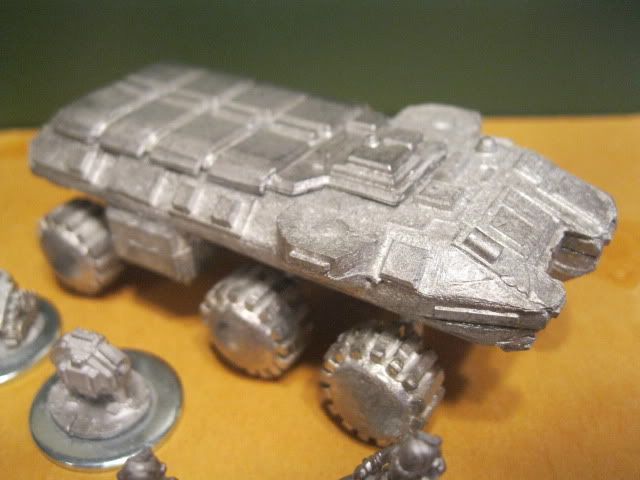 Which brings us to the Phalanx APC itself. What a love/hate relationship I have for this model. On the one hand it looks great, it screams 'science rover' to me and works perfectly in this role. It's big and has a neat overall design, not unlike the
Mako
from Mass Effect. On the other hand this is a technical nightmare of a model and it doesn't seem very thought out in the construction department. The top and bottom halves are just heavy hunks of metal you slap together with epoxy, superglue won't cut it. There are zero tabs, nooks, seems, or connections between the top and bottom halves, just two smooth sided hunks of metal sliding around. After you do your best to guess how they should line up, and hope the bond holds, you have to assemble the wheels, axle by axle, hubcap by hubcap. Getting the axles to line up with one another underneath the chassis was a nightmare as well. Overall I love the design, hate the parts.
Well there you go, a couple of Starport Science Teams now officially in the queue.