A quaint little town...in the middle of a warzone!
Troopers run down the street hoping to take cover before enemy tanks arrive!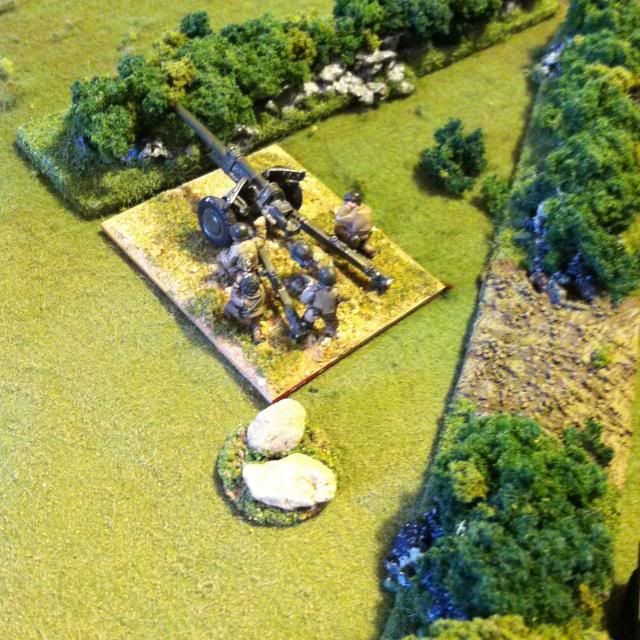 Anti-armor gun emplacement set up near the brush line.
This is the first of a handful of posts I had queued up some time back, fully intending to write up properly and what-not. Alas, that wasn't the case, but instead of deleting these posts they'll live on to an extent, at least as photos and captions if nothing else. The WWII rules were
I Ain't Been Shot Mum
, and I found them to be excellent and with terrain like this, hard not to enjoy.