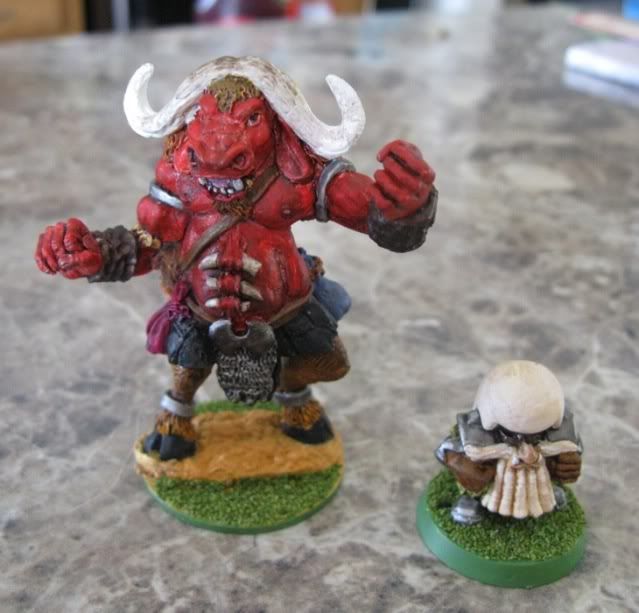 If you're thinking you've seen this Minotaur before...
you're right
! In prepping for the recently held
birthday Blood Bowl bash
I decided to re-base my Minotaur. Originally he was slated to play for my Chaos team, but they got sold and he didn't have a home. No problem, the Chaos Dwarves were more than happy to sign him. Well, he's a big model no doubt about it, and I needed to slim up his base for sure. A metal washer later and he's good to go.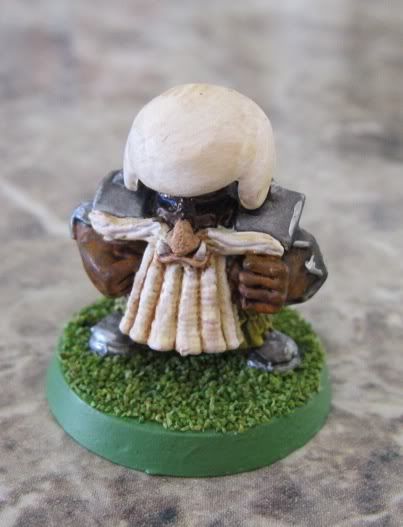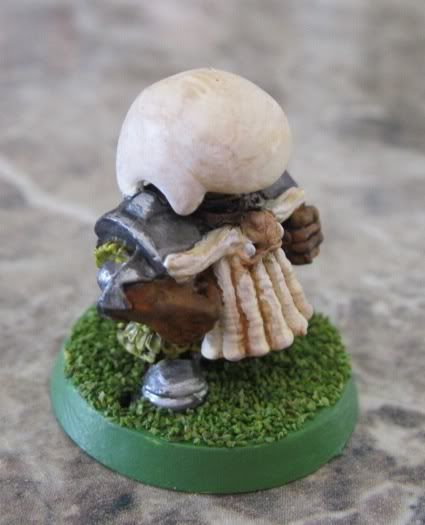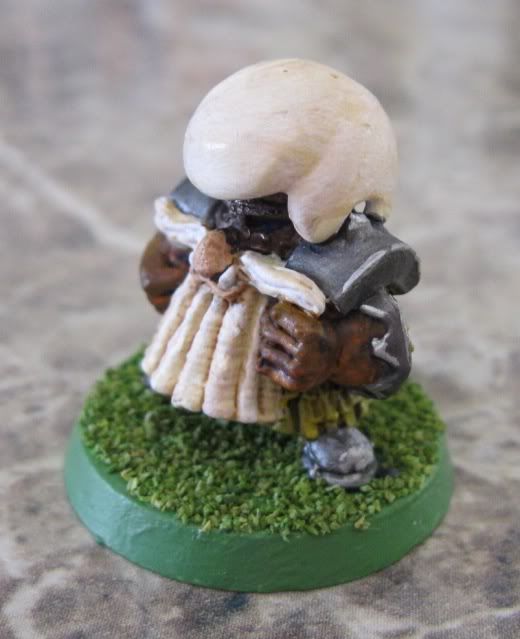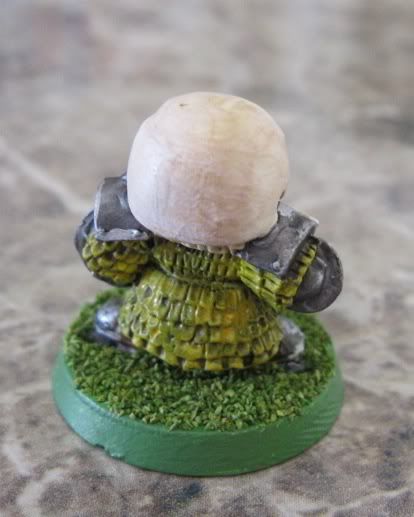 I couldn't bring myself to field anything unpainted at the tournament so I set about painting the last of my Chaos Dwarf blockers. He was primed white for so long I had to keep something to honor that. Also, instead of using a Lego cowboy hat this time I opted for a regular hairpiece, it's an interesting look for him. His nickname will be "the Coif", and I kept his beard and hair white to honor his longstanding unpainted status.