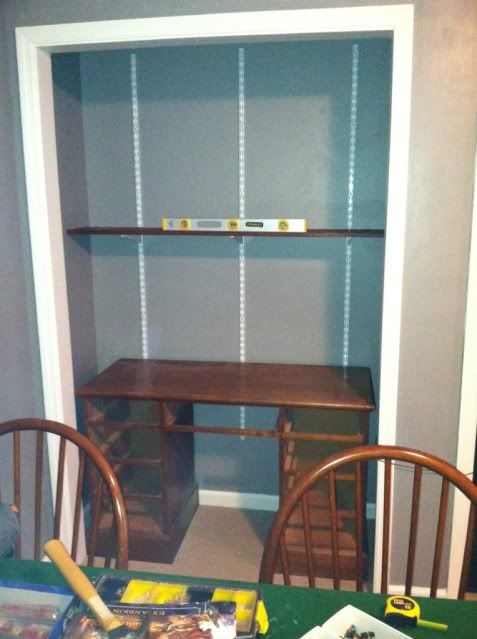 After all of the professional installation of various components to the overhauled gameroom progress slammed to an agonizing crawl. Though there is a little light in the tunnel, as you can see here, the first of the new shelves, well at least the brackets, is up. Even bigger is the return of...my painting desk! It's back, my little painting nook is soon-to-be back in action, woohoo!
As the title suggests, there has been some remodeling here at the blog too. It's funny,
Spacejacker
cited me as inspiration in
his own remodel post
, but yet it was truly
his
remodel that inspired me here, so is it the chicken or the egg?
Changes to the blog are a new, slimmer banner up top and the addition of the photo feed to the right. These "Mik's Minis Mobile" pics come directly from my
Deleted Scenes feed
, but now you don't have to follow on Twitter or Instagram to see them.
That's all I've got for now, until next time, enjoy!