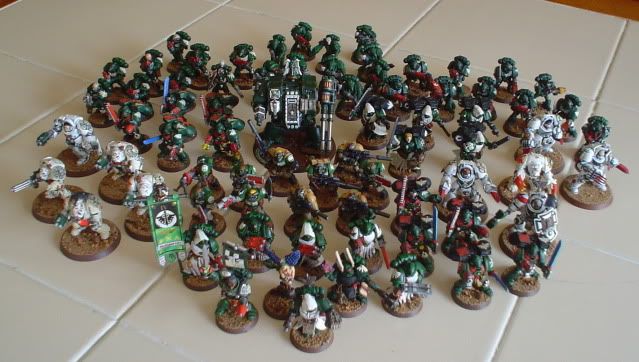 Here's my Dark Angels army in all its glory. This army was started originally back during second edition and used the excellent
Angels of Death codex
. It's probably my favorite army to date, I love everything about the Dark Angels, from their fluff, to their artwork, to the dark green power armor. Plus, of all the chapters (except Black Templars I guess) they are the most "gothic" with their flowing robes and iconography. After tallying up the points, they are just shy of 2,500 points total, of course I'd need to lose one of my three HQ choices to make them "official". There's a lot of gaping holes in this army, namely transports and armor, but those will have to wait. Here you go for all they're worth, a lot of these have been finished since I started this blog, so I linked back to the original posts, enjoy!
HQ: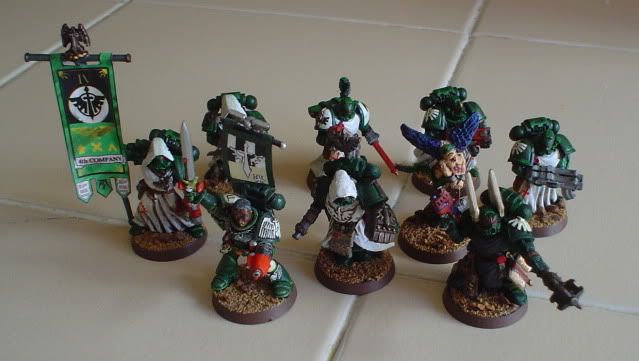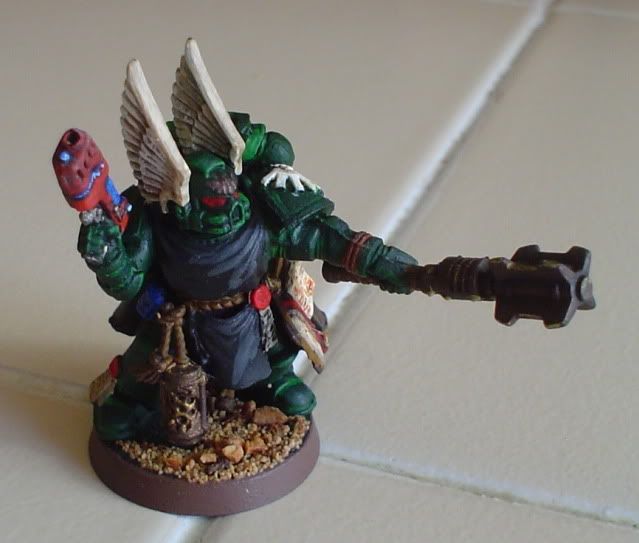 Interrogator-Chaplain Medeiros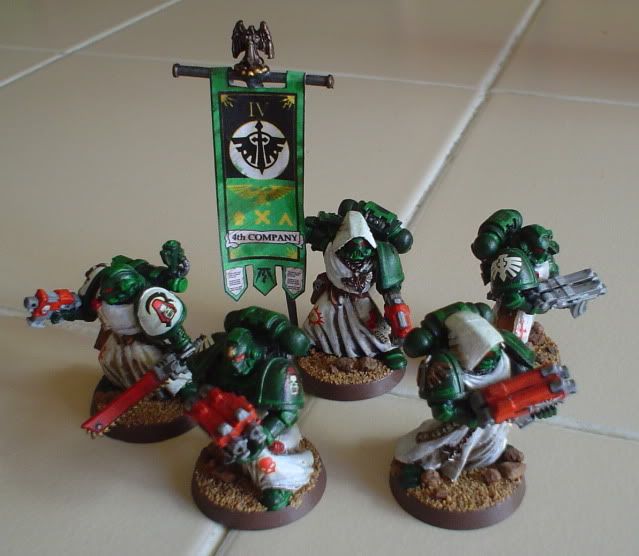 The Death Dealers, Command Squad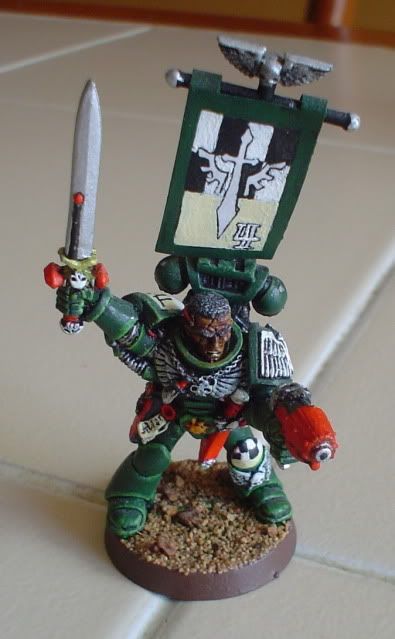 Captain Othniel of the Fourth Company
Chapter-Master Tracto
Elites: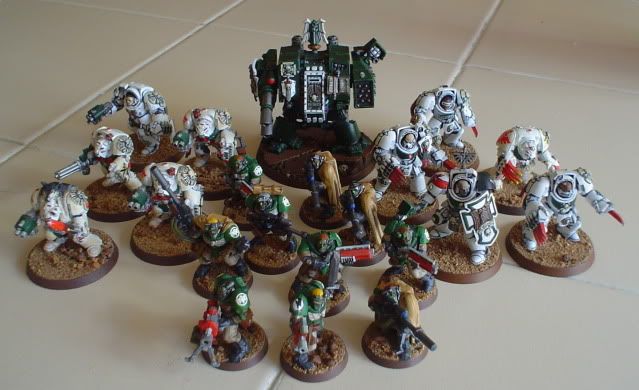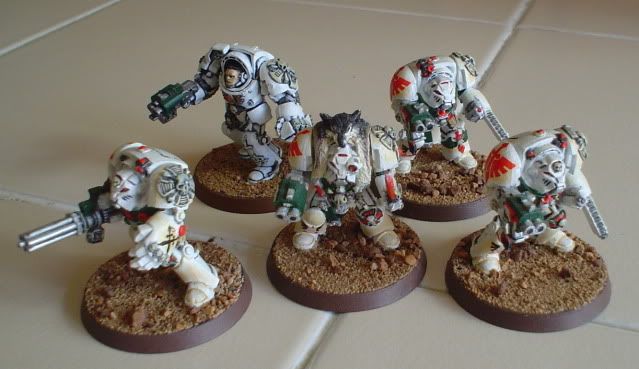 Deathwing Squad Kostova
Deathwing Squad Harbinger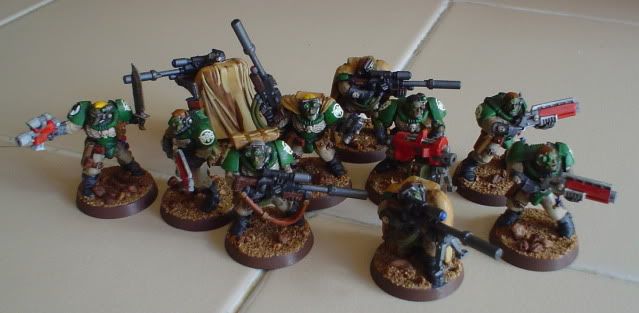 Scout Squad Whitefeather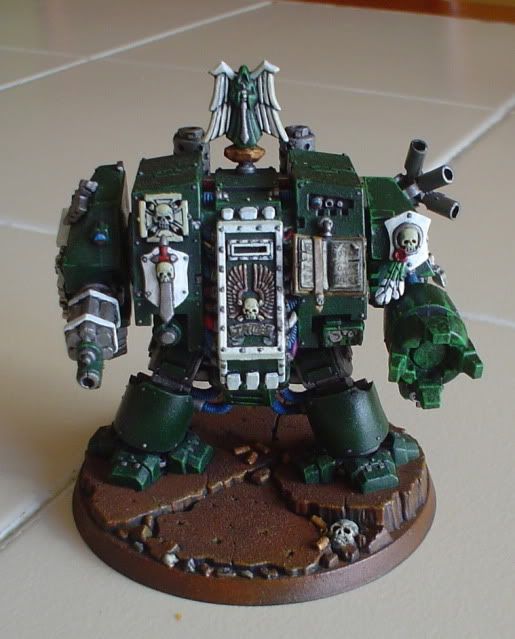 Venerable Dreadnought Brother James
Troops:
Tactical Squad Terminus
Tactical Squad Primus
Tactical Squad Antiquis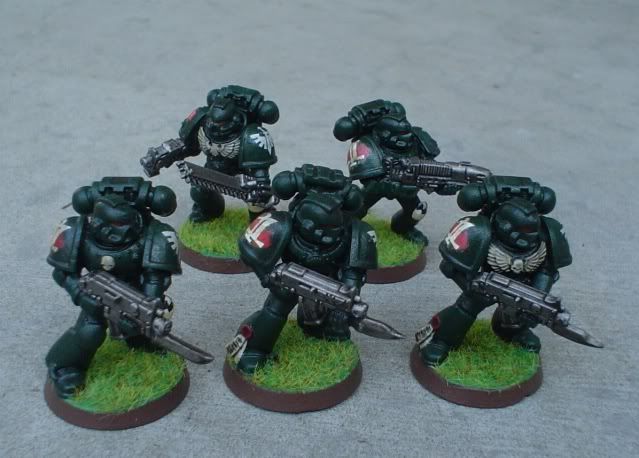 Tactical Squad Minimus
Fast Attack: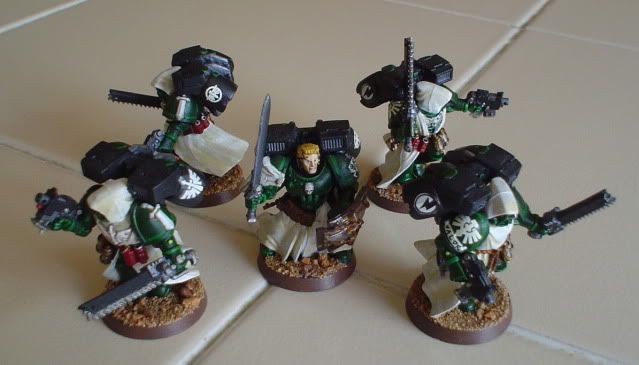 Assault Squad Vindicta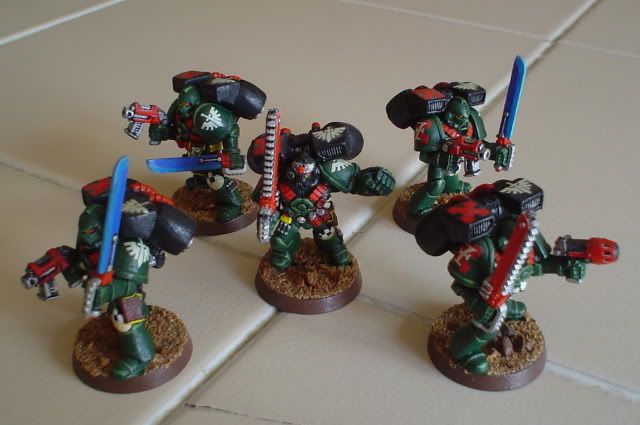 Assault Squad Yersinia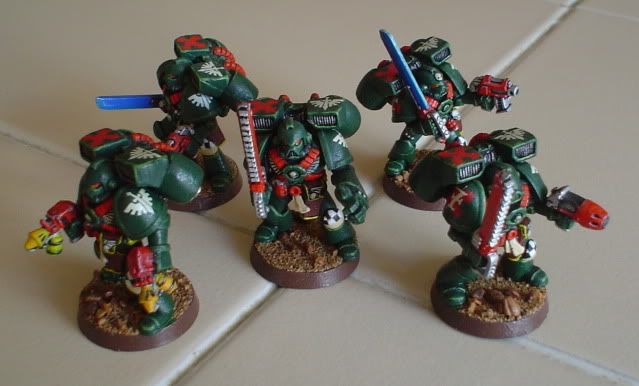 Assault Squad Icarus
Heavy Support:
Land Raider "the Sword of Caliban"